Maaike Siegerist is an award-winning Dutch singer-songwriter, based in Bristol. Drawing on genres from acoustic jazz to folk rock, she writes story-telling songs about travels, love, remarkable people, and recently, endangered species. Her music has been played on local and national BBC Radio, and she performs in the UK and the Netherlands.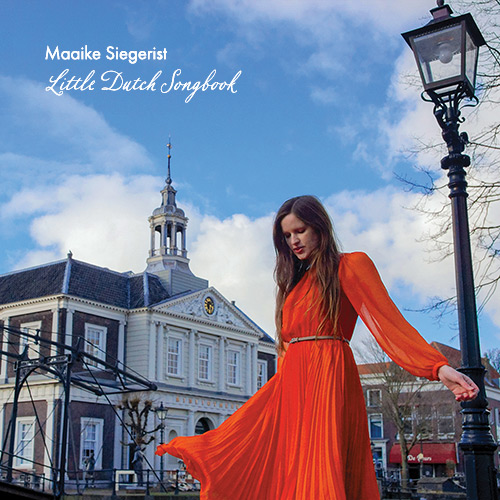 Maaike launches her new jazz album, Little Dutch Songbook, at Keynsham Music Festival on Sunday 3rd July! Find her on the Bandstand Stage at 4.30 pm, in Keynsham Memorial Park.
The album will initally be available at live shows and directly from the artist, and from 2 September on Bandcamp.

Inspired by classic jazz, the songs tell of cider-fuelled nights at Bristol's Old Duke, take you to New York and China, and celebrate legends like Ella Fitzgerald and Louis Armstrong.
"The album has a great feel good factor to it with a few latin rhythms, Maaike's delightful voice, a bit of cheekiness thrown into her outstanding lyrics" – Brian Inglis, Jelli Records

The album's lead single, So You Think, is Maaike's response to society's expectations of women. To stay young and beautiful. To leave the technical stuff to the guys. She doesn't think so! It was picked up by local radio and played on BBC Radio 6 Music.
"the piano is fluid and has a lightness of touch that seems to inspire all around it and Maaike's vocal performance is characteristically commanding and appealing" – Trust the Doc
"agile vocal delivery and storytelling.(…) Jaunty piano and double bass provide the relaxed bedrock for Maaike's amusing take down of the traditional male expectations of a women's place." – fifty3.net