Maaike Siegerist is Dutch a singer, songwriter and producer, based in Glasgow. Originally from Schiedam, a city famous for its tall windmills and Dutch gin, she moved to the UK in 2014 to study songwriting. She has released two albums and one EP to date.
Maaike's songs take musical inspiration from many different genres, including classic jazz, folk and acoustic pop. The lyrics tell of travels, love, remarkable people, and endangered animals like the Scottish Wildcat. BBC Radio 6 Music, local BBC radio and Amazing Radio have played Maaike's music. She has won the songwriting competitions of Glastonbury FM and UWE Bristol.
Before moving to Glasgow, Maaike lived in Bristol for five years. Supported by Jelli Records, she has performed across the South West. Festival performances include the main stage at Bradford Roots , the acoustic stage at Bristol Harbour Festival, the Royal Bath & West Show and Keynsham Music Festival.
"Maaike Siegerst is a Dutch singer songwriter … with a capital S and capital W. Literate, clever songs packed with imagery … She has a glorious voice, perfectly suited to a bit of quality indie folk"
– Downend Folk and Roots

Little Dutch Songbook (2022)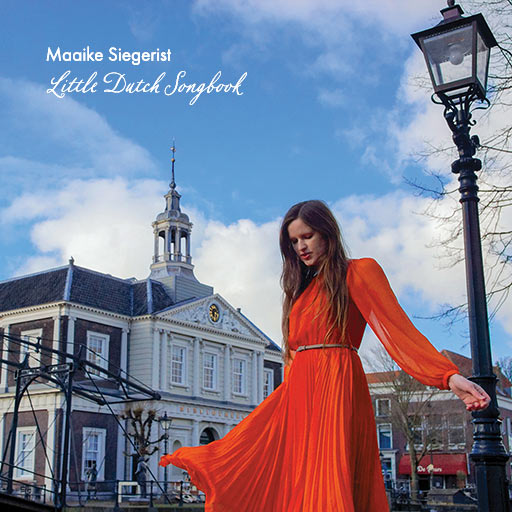 Little Dutch Songbook is a collection of songs inspired by classic jazz, or the Great American Songbook.
'My guitar teacher's repertoire ended with The Beatles', Maaike says. 'Instead of Wonderwall, he taught me to play jazz standards. I started listening to singers like Ella Fitzgerald and Frank Sinatra, and their songs have always stayed with me.' 
The album's lead single, So You Think, is a humorous song with a chihuahua and a feminist message. It got enthusiastic reviews and airplay on Tom Robinson's BBC Introducing Mixtape on BBC Radio 6.
BBC Upload in Bristol chose the track Ella and Louis as a 'Big New Sound' in the summer of 2022, playing the song every day for a week. Maaike was also invited to perform live on the show in September that year. Together with Jonni Slater on keys, she played eight songs and gave interviews that were broadcast on BBC Radio Bristol over four days.

Born Before the Wind (2017)
Maaike recorded, mixed and produced Born Before the Wind while she studying songwriting at Bath Spa University. The album features musicians from Bath's music scene, and was recorded at the university's studio and St Michael's Without in the city centre.
The album is more diverse in terms of genre, ranging from the jazz-inspired Yangtze River Blues and Old Soviet Hotel to a soulful ode to Bath, When the Sun Sets Over the Abbey. From a vaudevillian musical portrait, The Professor, to poetic ballads with a tinge of folk, A Place for the Heart and Born Before the Wind.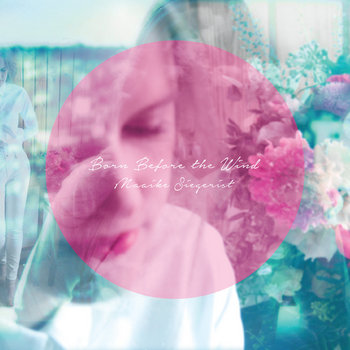 Tom Robinson played several tracks on his shows on BBC Radio 6 Music. He praised Keep It in the Dark for its "delicate vocal, poised production, gorgeous chord changes." Local BBC radio stations also played songs from the album, on BBC Introducing in the West and Johnny Coppin's Acoustic Show.
"Maaike's voice is butterflies-inducing."
– Neil March, Demara Records

Dora Lachaise
Dark, arty, and a bit creepy, Dora Lachaise is the alter ego Maaike invented during lockdown. Dora's first two singles, the Danny Elfman-esque Bone Collector, and the electronic I Confess, were enthusiastically received by local BBC and community radio stations.
"a truly talented artist with touches of Kate Bush"
– RockDafuqOut
Dora's next project is a joint EP with the British artist Jonni Slater. They developed their sound together with top producer James Sanger (Keane, Dido). Dora and Jonni have created an immersive multimedia experience of video projections and live music, first performed at Delft Fringe festival in 2019.