The new album:
Little Dutch Songbook

"A new window opening onto a much-missed world of palm court orchestras and supper club jazz combos."
– David Sinclair, music journalist and bandleader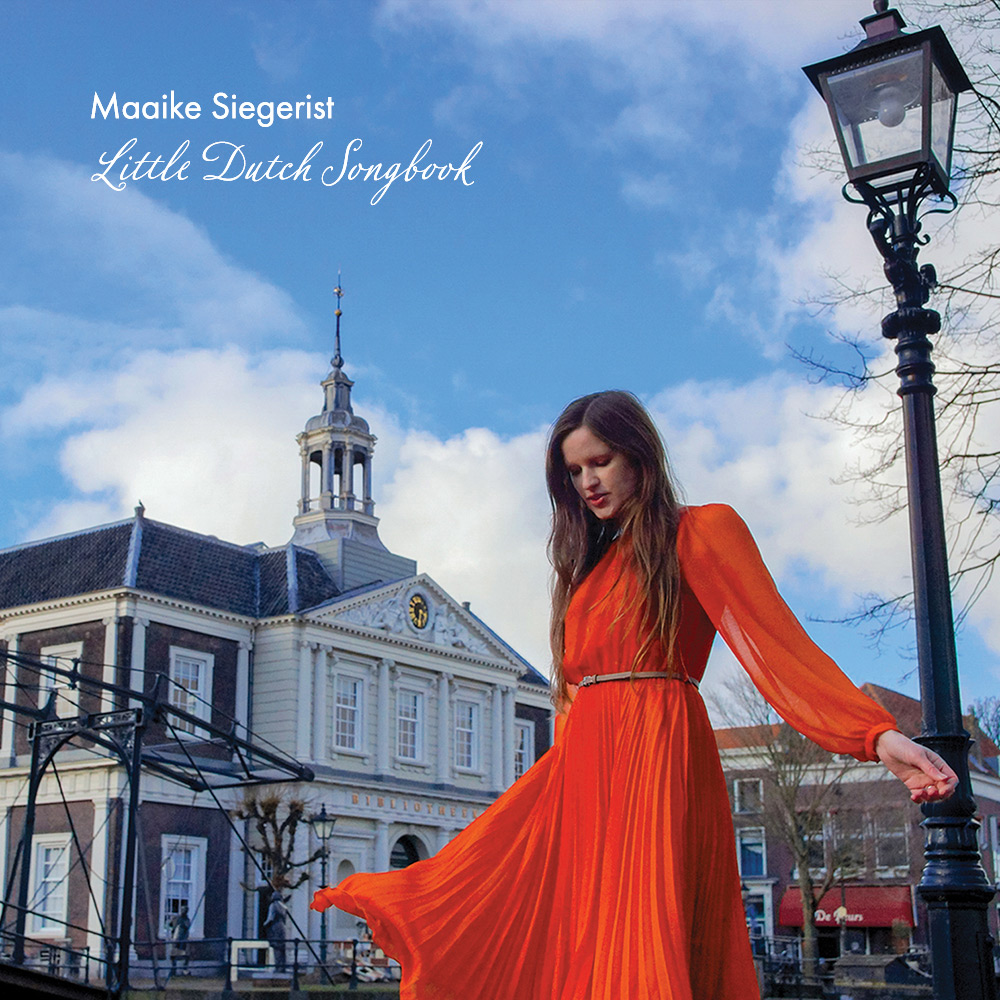 About the album
Little Dutch Songbook is a collection of songs musically inspired by classic jazz, or the Great American Songbook. "My love for jazz started when I was in my teens," Maaike says. "My guitar teacher was an elderly gentleman, who introduced me to jazz standards and all their colourful chords. I started listening to singers like Ella Fitzgerald and Frank Sinatra, and performed those songs live myself. So when I began writing my own material, it felt natural to write in that style."
The album's lead single, So You Think, is Maaike's response to society's expectations of women. To stay young and beautiful. To leave the technical stuff to the guys. She doesn't think so! It was picked up by local radio and played on BBC Radio 6 Music. The track was co-written with her friend Becci Wallace and recorded with exclusively female musicians.
Like a "travelogue of the heart," other songs take you around the world. We go to London for a peak into the life of a musician on London Living. Lotus Flowers on the Lake transports you to the banks of the West Lake in the Chinese city of Hangzhou, as the pink lotuses are in bloom. And we time our trip to New York badly and encounter Hurricane Sandy there. Still, Maaike manages to make it sound romantic on Manhattan in the Dark. The album also includes a groovy ode to jazz greats Ella Fitzgerald and Louis Armstrong, Ella and Louis.
"Maaike's vocal performance is characteristically commanding and appealing" – Trust the Doc
Tracklist
1. London Living
2. So You Think
3. Lotus Flowers on the Lake
4. Chateau in Normandy
5. All of You
6. Ella and Louis
7. Manhattan in the Dark
8. Your Time Is Going To Pass
Credits
Maaike Siegerist, vocals, guitar
Ron Phelan, bass (1, 3-8)
Pjotr Jurtschenko, saxophone, flute
Jonni Slater, piano, keys (1, 6, 8)
Susanna Downes, piano (1, 3, 7)
Kerry Politzer, piano (2)
Madalena Graça, bass (2)
Written, mixed, produced by Maaike Siegerist
Except 2: co-written with Becci Wallace
Mastered by Nick Cooke
About the artist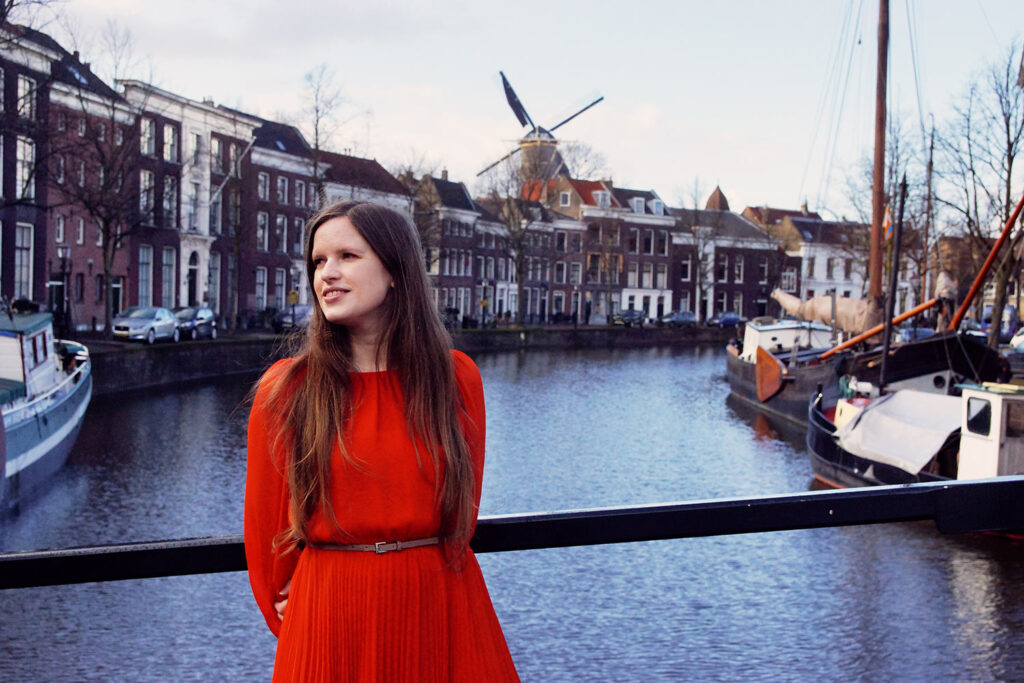 Maaike Siegerist is a Dutch singer, songwriter and producer, based in Bristol. With a love of jazz chords and melodies, she writes story-telling songs about her travels, remarkable people, social issues and the environment.
Tom Robinson has played her music on BBC Radio 6 Music, and she won the songwriting competitions of Glastonbury FM in 2018 and the University of the West of England in 2020.
She produces more experimental and otherworldy music under the name Dora Lachaise. As a songwriter, she has also contributed to progressive metal band Alerion's album Waves of Destruction.