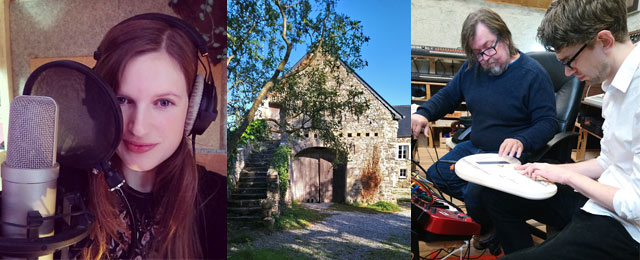 Out of the blue, I received an email from a British top producer. He had heard my songs on the Fresh on the Net website and asked if I wanted to come to his studio in France, to work on new music.
I didn't have to think long! In no time, Jonni Slater and I were on a ferry from Poole to Cherbourg.
The producer is James Sanger, and he's worked with the likes of Dido, U2, Mel C and Annie Lennox! His Vibey Studios are located in an old farmhouse in Normandy.
Under James' guiding hand, we worked on a new duo project, with unusual instruments and a new sound! To be continued…